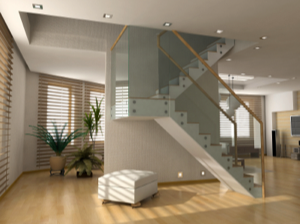 RISK MANAGEMENT
In the current financial climate a comprehensive understanding of the risk and opportunity inherent in our client's property venture is crucial. By understanding of the level of cost, benefit and schedule certainty, intelligent and informed decisions can be made regarding investment options and ongoing delivery.

Morgan Berry Interiors has a proven track record of delivering a comprehensive risk and opportunity management service. We provide the skills to implement a comprehensive and systematic best practice approach to identifying and managing risks and opportunities. By adopting a proactive approach early in the lifecycle, there is a significant improvement in the ability to deliver programmes and projects on time, on budget without compromising quality or functionality.

Our approach is one of pragmatic application, aligning risk awareness with programme and project objectives, appropriate allocation of risk, driving timely decision-making and focusing management on critical areas. Detailed cost and schedule analyses evaluate the likelihood of achieving key dates, indicate budget resilience, and develop appropriate risk contingency allowances.
Our approach ensures our clients are in control of strategic, programme and project risk throughout the development life cycle, providing:
A focus on critical success factors

Confidence in selection of cost-effective options

Compliance with corporate governance and regulatory requirements

Improved communication and understanding of uncertainty at all levels.